Wakey Wakey Protein Pancake Mix
Get up and go, go, go Whether you're more marathon or school run, downward-facing dog or hair of the dog, we all need a little boost sometimes. Luckily, these pancakes have got you covered. Stacks of fluffy, golden goodness, pumped up with plant-power… and ready in no time at all. Go get 'em.
Save with Bundles
Nutrition Information
Energy (per 100g) – 1409KJ/ 336kcal, Fat – 2.8g, Saturated – 0.5g, Carbohydrate – 57g, Sugars – 18.1g, Fibre – 6.1g, Protein – 20.7g, Salt – 1.9g
Top it!
A big old dollop of peanut butter with a sliced-up banana never fails.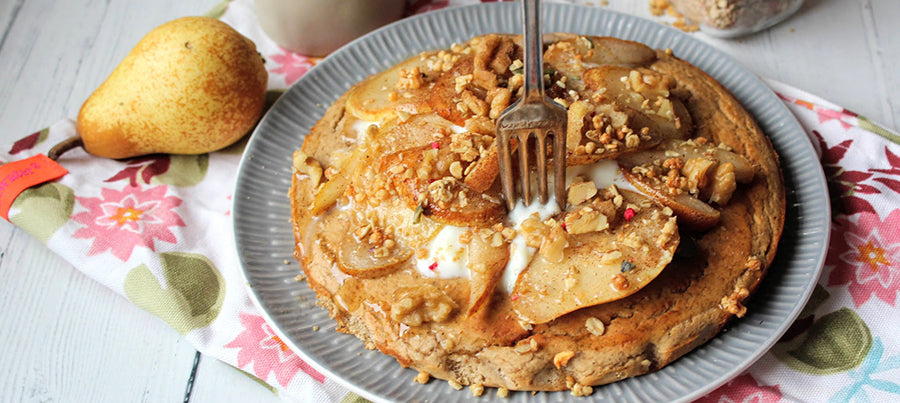 Remix it!
Got a waffle maker? Need we say more? Got a microwave? Mix a 1/3 cup of pancake mix, with a tbsp of choc chips 2 - 4 tbsp of milk in a mug… then microwave for 60 seconds.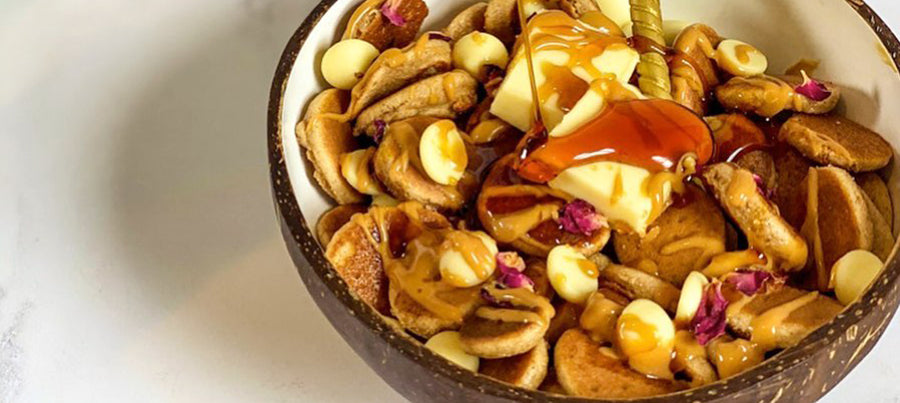 Transform it!
Feel extra smug, by turning your bake into a workout, planking for 30 seconds between each flip.