Flippin' Lovely Pancake Mix
Pancakes are for life - not just for breakfast.
Which is why we made this easy-peasy lemon-squeezy (or maple-drizzly if that's more your thing…) pancake mix. So whether you're craving brunch or a midnight feast, just whip up the mix, pop them in a pan and we guarantee they'll be gone like, well… hot cakes.
How to Make
For 15 pancakes
2 eggs
60ml cow's milk
Make it Vegan
140ml any dairy-free milk
1. Crack your eggs into a deep bowl, add milk and whisk together. Vegan? Swap those eggs out for more dairy-free milk.
2. Add pancake mix into the eggs and milk, then whisk up a storm until all the lumps are gone.
3. While the mix settles, heat up a frying pan over a high heat and add a small glug of cooking oil to grease the pan. Once hot, turn down to a medium heat. Now for the fun bit.
4. Ladle the mixture into the pan with a spoon. Wait a mo until bubbles start to appear, then flip the pancake over and cook on the other side until golden. Repeat 'til the mix is all gone.
Save with Bundles
Double Yummy
2 Baking Mixes
Breakfast Bundle
2 Baking Mixes
Ingredients
Flour blend (chickpea flour, tapioca flour, brown rice flour, buckwheat flour), unrefined cane sugar, gluten-free baking powder (monocalcium phosphate, corn starch, sodium bicarbonate), cinnamon (2%).
Nutrition Information
Energy (per100g) – 1373KJ/ 326kcal, Fat – 2g, Saturated – 0.3g, Carbohydrate – 70g, Sugars – 18.9g, Fibre – 4g, Protein – 7g, Salt – 0.3g
Allergy Information
Gluten-Free, Dairy-Free & Vegan-Friendly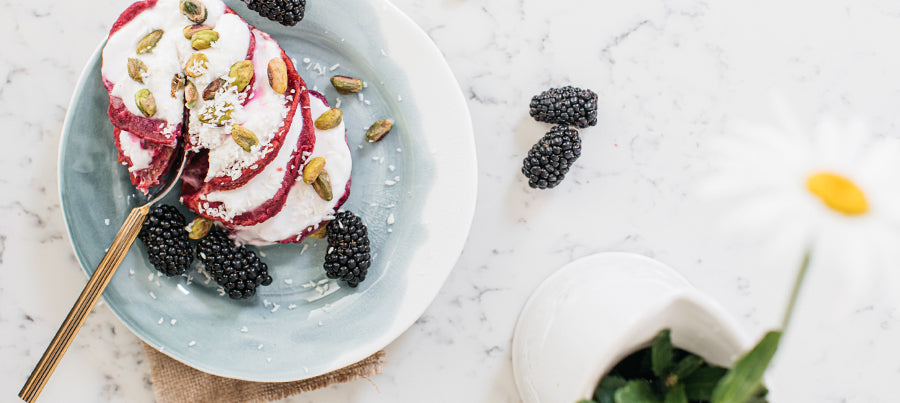 Top it!
Top your pancakes off with berries, a dollop of peanut butter or coconut yoghurt.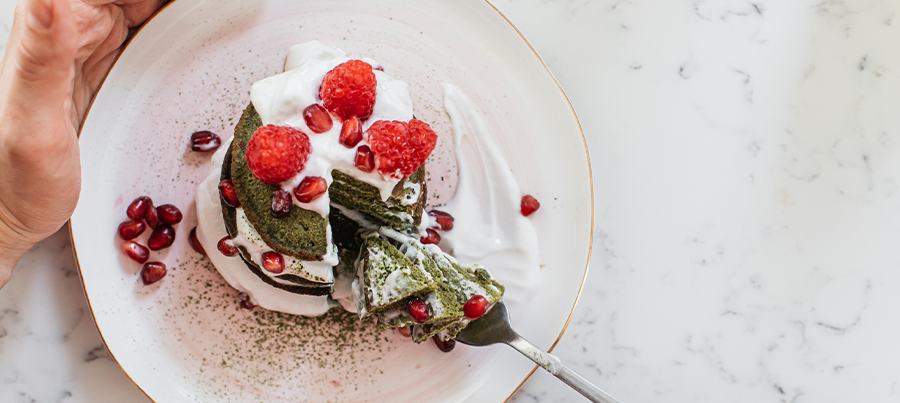 Remix it!
Throw a handful of match into the mix. And then maybe another. And then... actually, that'll do it.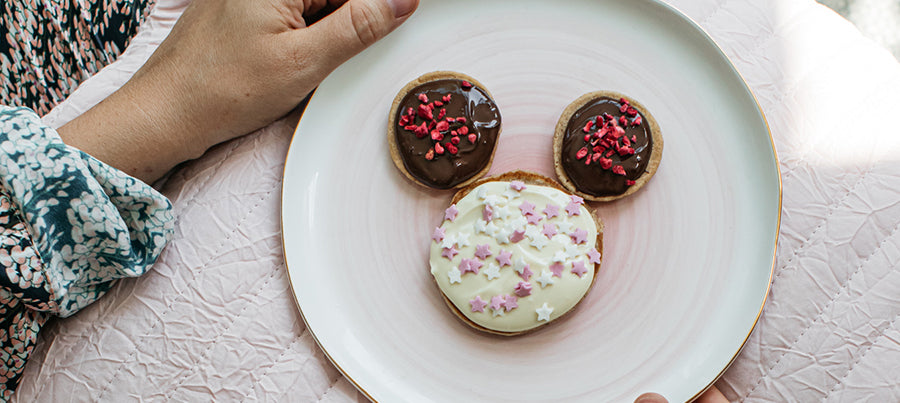 Transform it!
Use the mix to make waffles, breakfast in a mug, or a cute hat for the cat!