Chewy Chunky Choc Chip Cookie Mix
Accept these cookies.
The worst thing about cookies is that they don't just magically appear whenever you want them. But you can bake ours in 12 minutes, which is basically the speed of light… right? (We're bakers, not scientists.) And because these ones are gluten-free, organic and vegan-friendly, you can bake the guilt right of them too. We know, we're super good to you. Now go, get those cookies.
How to Make
For 12 cookies
50g melted unsalted butter
35g water
Make it Vegan
50g veg spread or veg oil
35g water
1. Preheat your oven to 170C. Line a baking tray with baking paper and grease with some vegetable oil.
2. Empty the cookie mix into a large bowl and add the softened butter and water. Vegan? Replace the butter with vegetable spread of vegetable oil. Mix well until combined into a smooth and firm dough.
3. Divide the dough into 12 balls and place on a baking tray. Flatten the balls slightly into discs with the back of a spoon. You may then lick the spoon and bowl if you wish.
4. Pop the tray into the centre of the oven and bake for 12 minutes. Enjoy your cookies responsibly and allow to cool completely before eating.
Save with Bundles
Ingredients
Brown rice flour, tapioca flour, unrefined cane sugar, cocoa powder, chocolate chips (cane sugar, cocoa mass, cocoa butter, emulsifier: soy lecithin, natural vanilla flavouring) 7%, gluten-free oats, milled linseed, raising agent (bicarbonate of soda), salt.
Nutrition Information
Energy (per 100g) – 1582KJ/ 378kcal, Fat – 6.4g, Saturated – 2.3g, Carbohydrate – 75g, Sugars – 37.9g, Fibre – 9g, Protein – 6.5g, Salt – 0.51g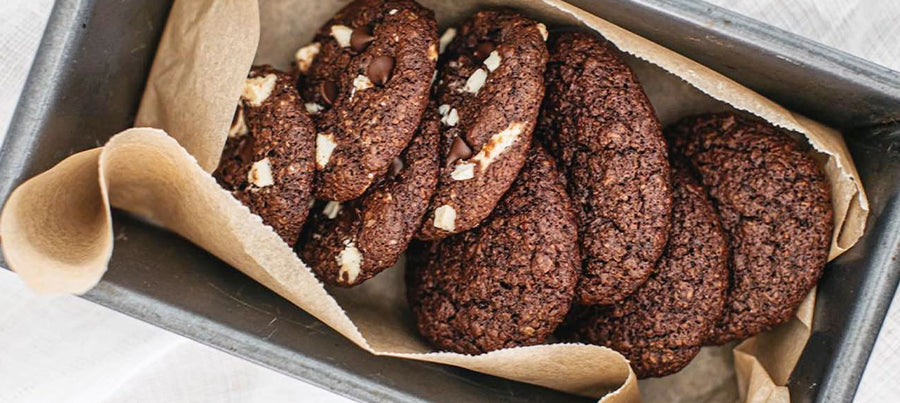 Top it!
Spoon a layer of ice-cream between two cookies to make an ice-cream sandwich!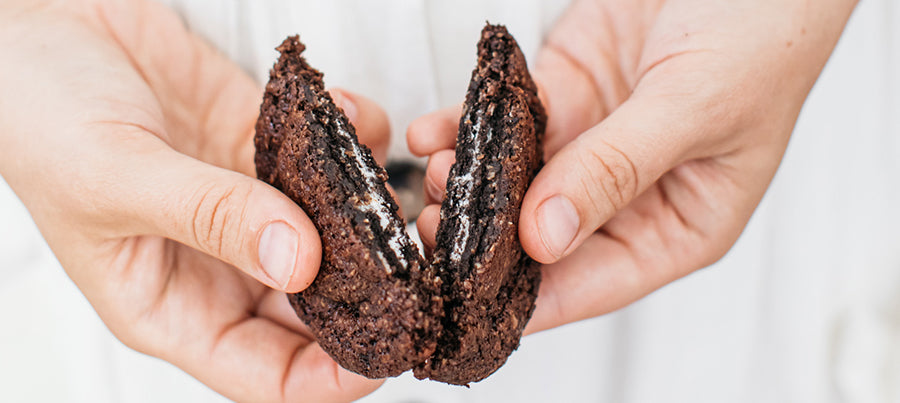 Remix it!
Bake them as normal, then crumble your cookies into a cheesecake base.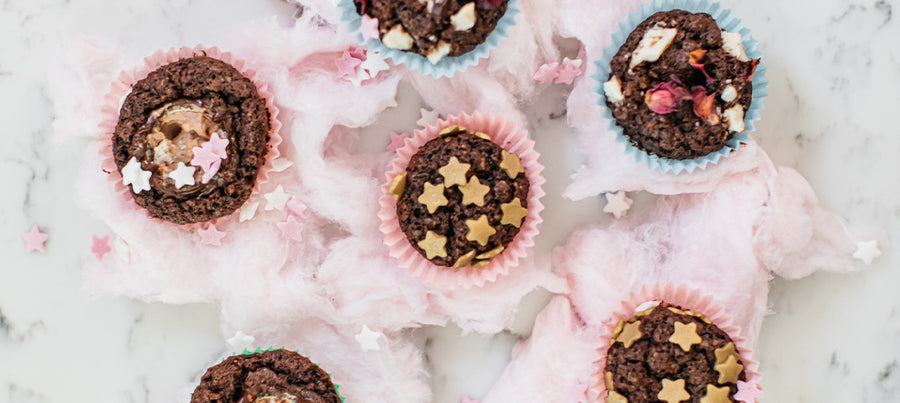 Transform it!
For a naughty treat, bake your cookies inside brownies. For a really naughty treat, refuse to share them with your friends.