Choc Chip & Sea Salt Brownie Crisps
What if brownies and crisps had a delicious baby?
We had to know. Which is why we made these: crunchy, crispy, chocolatey bites of brownie, perfect for snacking, snaffling, and sharing (or not...) anytime, anywhere. 
Ingredients
Dark chocolate (cocoa mass, sugar, cocoa butter, emulsifier (soya lecithin), natural vanilla flavouring) (36%), aquafaba (water, chickpea extract), unrefined cane sugar*, water, coconut oil, brown rice flour*, buckwheat flour*, cocoa powder* (5%), tapioca flour*, sea salt (1%), raising agent (bicarbonate of soda). *Ingredient from organic agriculture.
Nutrition Information
Energy (per 100g) – 2094KJ/ 500kcal, Fat – 24.7g, Saturated – 17.4g, Carbohydrate – 61.9g, Sugars – 44.9g, Fibre – 4.5g, Protein – 5.4g, Salt – 0.4g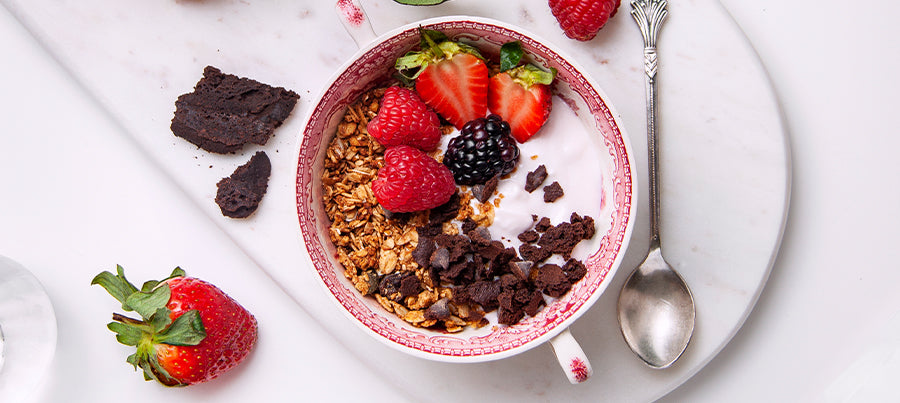 Top it!
Sprinkle it over your breakfast bowl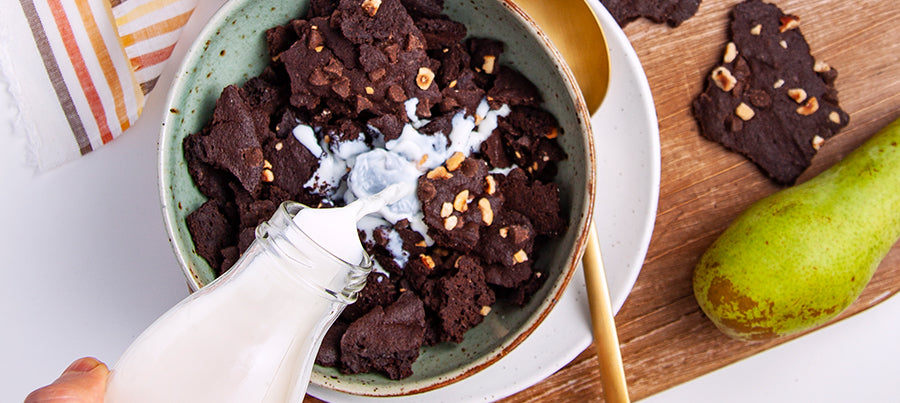 Remix it!
Why not add some milk a turn them into a cereal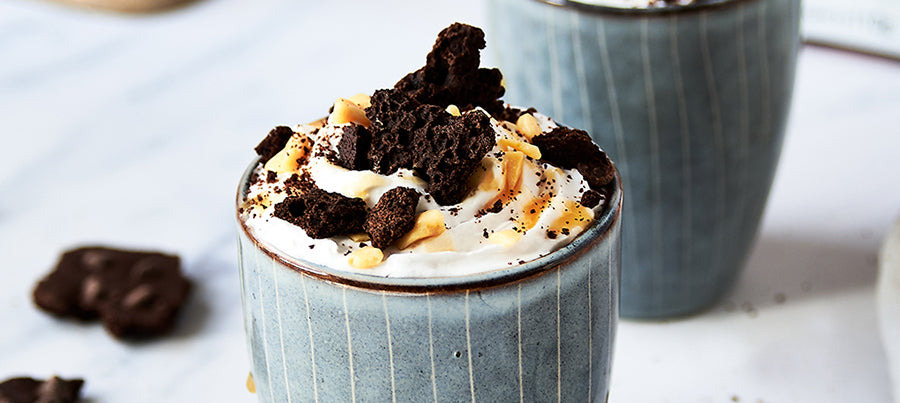 Transform it!
Add them into your milkshake for an extra crunch