Go Splits Banana Bread Mix
Banana Bread. For bosses.
Sitting down with a slice (or two) of banana bread. It's one of life's simple joys. Especially when you've made it with your own two hands. So we've made it even simpler to fill your kitchen with the sweet smell of self-satisfaction. And if you want to invite your friends over, so they can tell you how impressive you are, go ahead. You've earned it.
How to Make
For 1 loaf
50g melted unsalted butter
3 ripe mashed bananas
60ml (1/4 cup) cow's milk
Make it Vegan
50g vegetable spread or vegetable oil
3 ripe mashed bananas
60ml (1/4 cup) dairy-free milk
1. Preheat the oven to 180C. Grease a baking tin with some vegetable spread or oil.
2. In a large bowl, combine the bananas and melted unsalted butter. Vegan? Replace the butter with vegetable spread or vegetable oil.
3.Add your banana loaf mix to the wet mixture and stir until combined.
4. Pour the batter into the tin and bake for 35-40 minutes or until a rounded knife inserted into the centre of the loaf comes out clean. Allow to cool before eating.
Save with Bundles
Breakfast Bundle
2 Baking Mixes
Ingredients
Brown rice flour, Unrefined Cane Sugar, Buckwheat Flour, Tapioca flour, Gluten-Free Oats, Banana chips (4%), Milled Linseed, Gluten-Free Baking Powder (monocalcium phosphate, corn starch, sodium bicarbonate), Salt, Cinnamon, Raising Agent (sodium bicarbonate).
Nutrition Information
Energy (per100g) – 1559KJ/ 372kcal, Fat – 5.5g, Saturated – 1.8g, Carbohydrate – 71g, Sugars – 22g, Fibre – 7.5g, Protein – 6.3g, Salt – 1.4g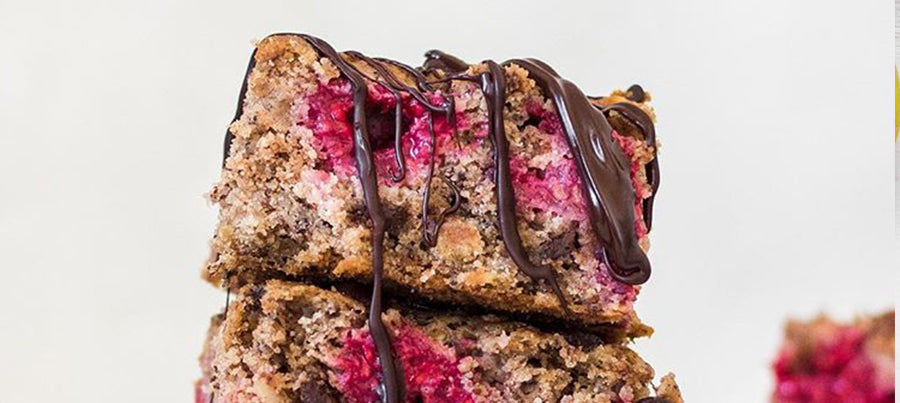 Top it!
Slather on some chocolate spread or peanut butter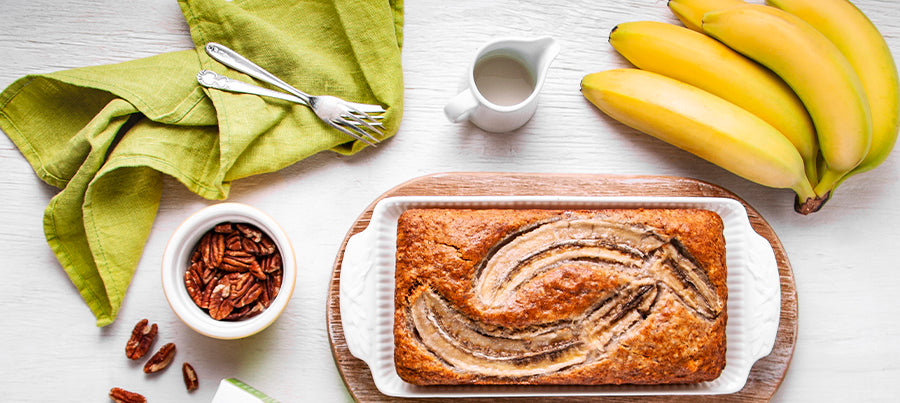 Remix it!
Mix in some pistachios, chopped-up dried apricots or grated carrot!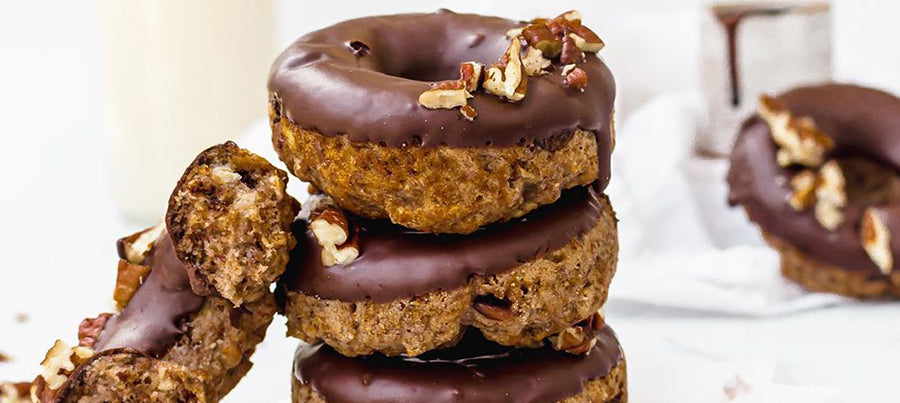 Transform it!
Why not spoon the mixture into a muffin tray? Or take your bake to bed and use it as the super fluffy pillow you've always dreamed of!